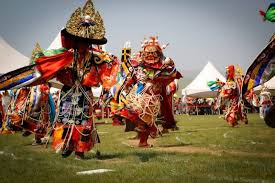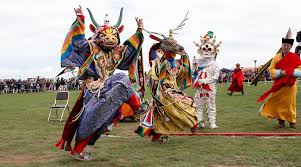 The 'Danshig Naadam- Khuree Tsam 2019' religious and cultural festival will be held on September 8 at Central Stadium, Ulaanbaatar. This year, the Gandantegchinlen Monastery will organize the festival.

Being traditionally organized for the fifth year, the festival events will be available free of charge for visitors. The festival will feature various events including, tsam performance, ritual ceremony of Ochirvaani (Vajrapani) and wrestling tournament of 256 wrestlers.
The first Danshig Naadam was held in 1639 to celebrate the enthronement of High Saint Zanabazar as the first Bogd Jebtsundamba Khutuktu and the spiritual leader of Mongolian people. It is one of Mongolia's major religious and cultural events.

Alongside the Danshig Festival-Khuree Tsam 2019, the Gandantegchinlen Monaster is going to organize the inauguration of 'Battsagaan' temple and international conference 'Samwad III' on September 6 on the occasion of the 150th birth anniversary of Eighth Bogd Jebtsundamba, one of important Buddhist events. The new temple has a capacity to bring together 1080 monks at the same time. The international conference will be attended by monks from India, Japan, Sri Lanka, Bhutan, Thailand, Bangladesh and Singapore and prominent scholars from Austria, the UK, the USA, Switzerland and Russia.